Geographic Information Systems (GIS)
T3 offers a full spectrum of GIS data generation services from simple data conversion and GIS database development, SDSFIE geodatabase integration, to complex GIS application development and solution implementation.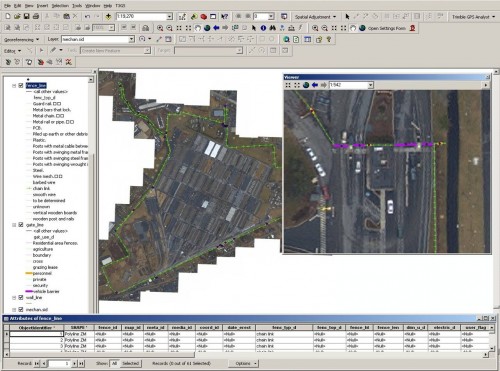 With recent acquisitions, our capabilities have significantly increased in the fields of consulting, systems design, applications development and programming. Many large federal GIS projects have all required the creation of digital GIS data from a variety of differing sources using a number of techniques. This experience has allowed critical team members to become an industry leader in GIS creation and database generation. Inherent in GIS development is the establishment of a GIS data structure and populating it with data. We have successfully made GIS deliveries to the U.S. Army Corps of Engineers Districts, local and county governments, military entities and private institutions.
T3 offers a full spectrum of GIS data generation services. Establishing a fully customized GIS data structure (the SDSFIE database) and populating it with data is something T3 takes pride in. Before starting a GIS generation effort, we will determine the requirements for the data and develop a plan that will create the best data in an efficient and cost effective manner while maintaining quality. To populate the SDSFIE Geodatabase, we can work with differing sources of graphic and tabular survey data. This process could include direct survey capture of the SDSFIE data structure using field data collectors (eliminating the need for translation). We also digitize data from existing source, convert existing GIS or CAD data, using tabular survey derived information (COGO and key entry techniques), and automated/semi-automated scanning and vectorization techniques.
T3 has extensive experience in SDSFIE geodatabase integration, as well as, A/E/C CAD standards and the building of FGDC compliant metadata. We have developed techniques and field methods, as mentioned above, to capture field surveyed data directly in SDSFIE format. This methodology has significantly reduced field collection times and post processing allowing T3 to meet strict deadlines and be cost effective.