Global Positioning Surveys / Surveying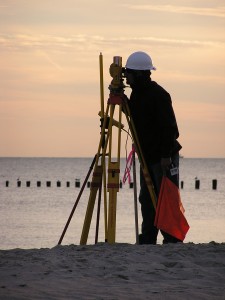 T3 has extensive experience in performing high accuracy geodetic control surveys using GPS and conventional survey methods.
T3 Global Strategies survey section was created to provide diverse services in an ever changing world of technology. To keep up with these demands we maintain state-of-the-art equipment that will allow us to address the needs of our clients. Our personnel have been involved in providing GPS and surveying services since 1990 and have established thousands of points across the U.S. and overseas. Our commitment to a quality delivery is the motivation behind our performance on every job. We employ QA/QC procedures in both the field and office to help ensure the success of all projects.
Survey Services:
Global Positioning System (GPS) Surveys (STATIC, RTK and CODE)
3D Laser Scanning
Geodetic Control Surveys
Utility Locations
Gas Well Surveys
NGS Bluebooking
Pipeline Stakeout
Historical Well Location Research
Volume Surveys